A strategic approach,
an operational vision,
a creative direction.
Since 2013, the French flair of Victor, Pierre & Julien, the 3 founders behind Messieurs agency, has been distilling freshness and good ideas for 80 luxury houses around the world. At the same time storyteller, designer and art director, these 3 visionaries aim to bring an extra soul to brand experiences and express their DNA with aestheticism and emotion.
 « We help businesses, their decision makers and their teams – from defining their brand strategy to creating beautiful spaces and products for their audiences »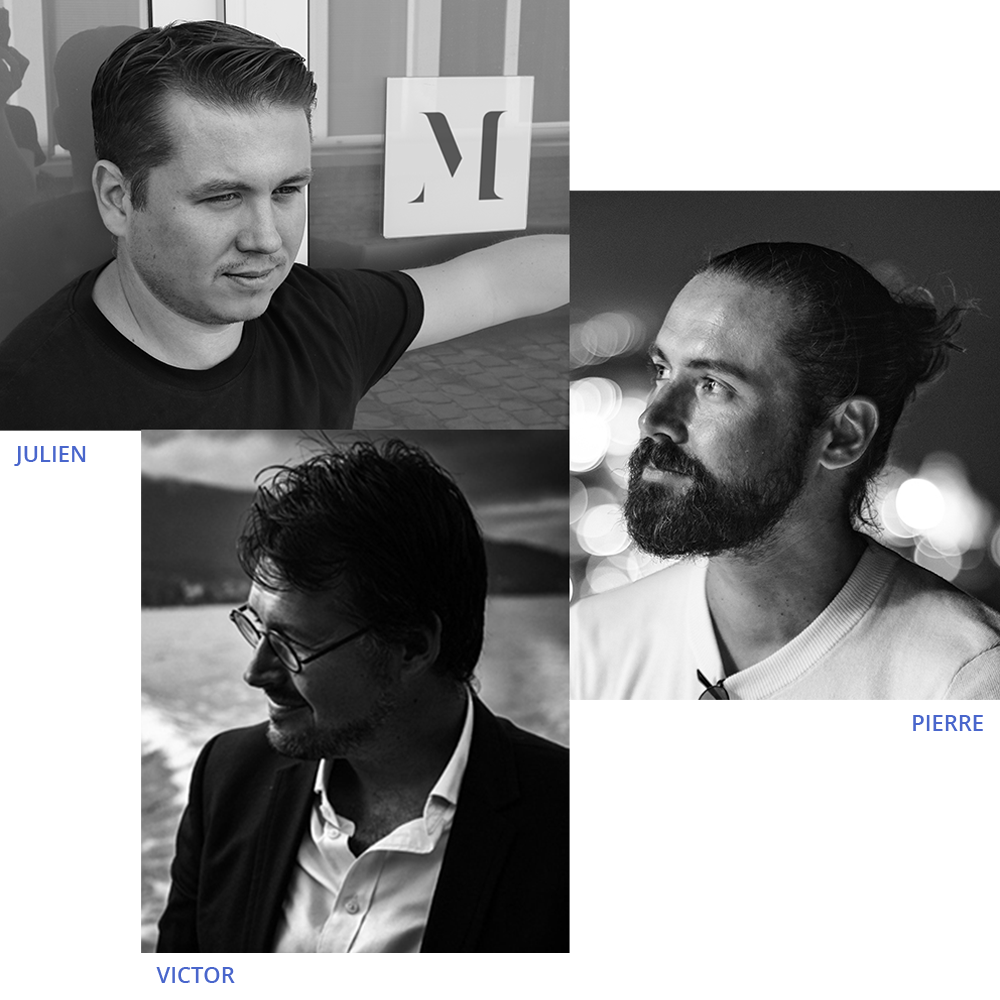 But MESSIEURS is also a team of passionate men
and women under the direction of a global team manager who coordinates 3 departments
Our audacious designs are driven by the collaborative spirit of our department, which values the conception and evolution of unique and functional spaces through agility and creativity. Our team of experts, comprising designers, graphic artists and freelancers, is tailor-made to respond as effectively as possible to your needs. To translate your projects and your vision, this team delivers drawings, moodboards and 3D concept sketches.
We create contemporary public and residential architecture all over the world, inspired by the intelligence of places. Each project lends itself to a unique experimentation, to new encounters of textures, techniques and light. Our team of architects brings its technical expertise in collaboration with the creative team. Together, they deliver plans, source materials, and track projects and resources.
Our 3D team creates high-end imagery, product videos and branded content by working on lighting, texturing, scene modeling, camera shots and animations. We apply rigorous, finely-tuned methods, putting our expertise and passion for the creative industries.
With a network of trusted partners based in
EUROPE | CHINA | MONGOLIA | SAUDI ARABIA